Presto (1989)
New label? New producer? New decade? Whatever the reason,
Presto
found Rush eager to shake up their approach once more, abandoning layers of keyboards and feats of "look-at-me!" instrumental prowess in favor of a sparse, streamlined sound. If the intent was to shift focus towards the songs, the trio couldn't have picked a better batch; this is Rush at their most melodic and pop-friendly, veering between hard rock ("Chain Lightning," "Show Don't Tell") and moody balladry ("The Pass," "Presto") with effortless ease. The album's biggest flaw? A terrible production job from Rupert Hine that turns the band's attack thin and toothless. Fortunately, the songs have aged much better than their sonics, making
Presto
a lost gem and a reinvigorating comeback at a time when Rush needed it desperately.
Roll The Bones (1991)
The sea change initiated with
Presto
reaped dividends almost immediately, as
Roll The Bones
became the group's first Top 5 album in a decade and their biggest seller since
Moving Pictures
. Certainly the album's opening one-two punch doesn't disappoint, with the surging "Dreamline" (a setlist mainstay for six straight tours) finding perfect counterpoint in "Bravado," a composition as straightforward and haunting as anything in the band's catalog. But too many of the remaining eight tracks fall victim to rote riffs and the continuing curse of thin production, and when the trio
does
decide to experiment... well, that's the elephant
—
or, more precisely, the rapping skeleton
—
in the room. For a huge segment of fans, "Roll The Bones" marks a line in the sand; intentional joke or not, the song remains the most grievous example of Rush choosing to follow a trend, rather than chart their own path independent of pop culture. Unfortunately, that same philosophy would muddy the waters even further on the next album.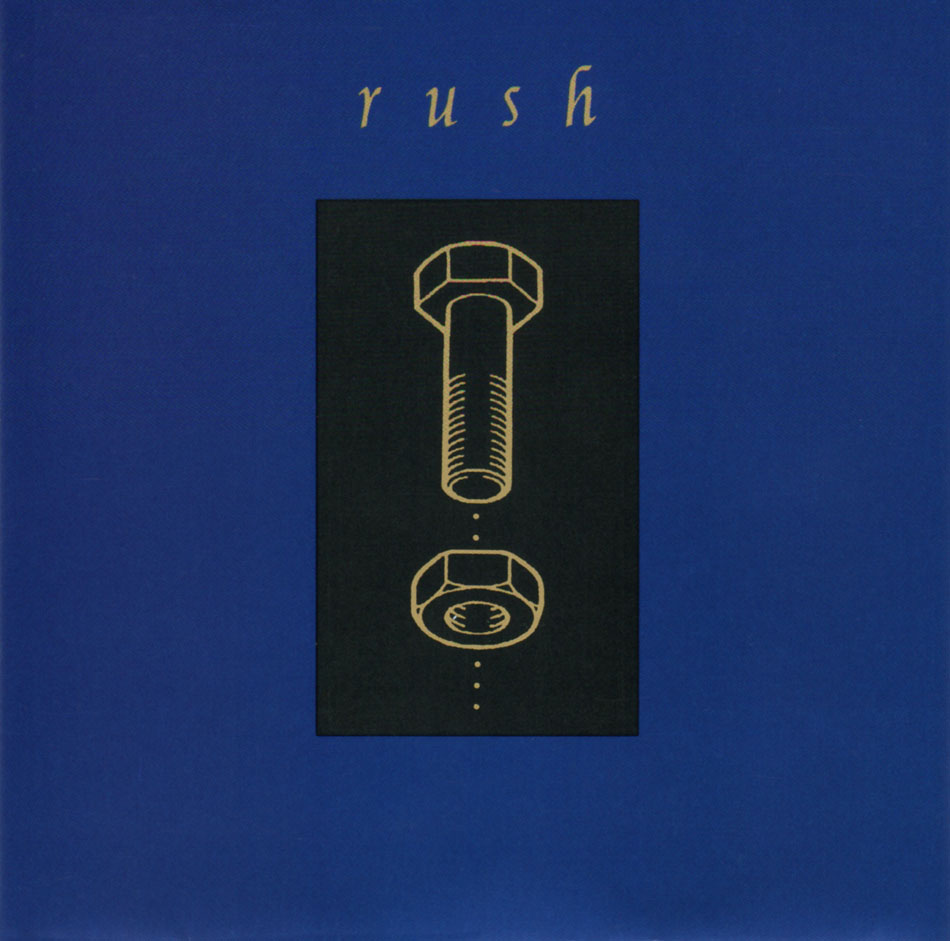 Counterparts (1993)
Rush were certainly not the only heritage act to view the surging "grunge" movement as an open invitation to crank up the guitars
—
et tu, R.E.M.'s
Monster
?
—
and after nearly a decade of fading into the background, hearing Alex Lifeson front-and-center for an entire record ain't entirely bad. But it comes at a price:
Counterparts
sounds less like Rush than any album before or since. The best tracks ("Stick It Out," "Animate") are heavy as hell but far too beholden to then-current radio trends; the weaker ones ("Nobody's Hero") betray an uncomfortable sentimentality that rarely surfaced in Peart's earlier lyrics. Interestingly enough,
Counterparts
' most enduring number completely breaks the guitar-centric mold, with the funky (by Rush standards, anyway) instrumental "Leave That Thing Alone" adding badly-needed levity to one of the trio's most leaden efforts.
Test For Echo (1996)
At least there's one solid takeaway from
Test For Echo
: "Power trio" Rush finally return for good. (Need a new Geddy bass workout? Try "Driven"! Wanna hear Neil navigate a million time changes without breaking a sweat? Enjoy "Time And Motion"!) Too bad the thrill of hearing the classic sound in action dissipates so quickly; for the first time in ages, there's no joy anywhere in these tracks, no spark of experimentation or creativity.
Echo
is simply Rush-by-the-numbers, plodding and predictable. Terrible circumstances would soon force the group into an extended hiatus; years later, their eventual return-to-form would make this record and
Counterparts
seem like momentary stumbles on the road back to greatness.
Different Stages (1998)
The "four studio, one live" album trend continues, and with a stopgap release to boot
—
but what a stopgap! With
Different Stages
, Rush offer a complete live show for the very first time, and while the setlist leans a little too heavy on inferior recent efforts (while shortchanging
Presto
in the process), the trio still find room for a few jaw-dropping revivals: "Natural Science," "The Analog Kid," and, unbelievably, the
only
full concert performance of "2112" to date. But for diehards, Discs One and Two are merely a two-hour warm-up to the main event: a previous-unreleased 1978 show from the Hammersmith Odeon, with the band at the peak of their prog-rock powers. "Cygnus X-1," "A Farewell To Kings,"
and
"Cinderella Man" in brilliant live quality? One can only imagine what other Holy Grail artifacts Rush are still hiding in their heavily-fortified vault...